HUEHUETENANGO, Guatemala — Guatemala's shadowy human smuggling network is run by a highly sophisticated organization that more closely resembles a corporation with a profit-sharing program than a ragtag band of criminals.
"Coyotes" — the term often used to describe human smugglers — own first-class Guatemalan hotels, run a sales force with members called "hooks," and like other businesses, adjust prices up or down depending on competition. They even can provide VIP bus service to the U.S. border.
Coyotes credit President Obama for giving them a new "business model" that allows them to transport unaccompanied minors to the U.S. border with Mexico, then safely turn around and pocket big profits.
Those are the surprising assertions of "Juan," a coyote chieftain who consented to an interview with the Washington Examiner earlier this month in the rough-and-tumble western Guatemalan district of Huehuetenango.
In the shadowy world of human smuggling, verifying such claims is extremely difficult. His credentials were validated for the Examiner by a Guatemalan Ministry of Justice employee and a former Guatemalan judicial official. Both spoke on condition of anonymity.
Based on a two-and-a-half-hour interview with Juan, dozens of present and former government officials and parents who have used coyotes, it is clear that the human smuggling business resembles, in some respects, legal enterprises like McDonald's and Mazda.
The key reason is the lure of profits, but it also helps that this voluntary form of hiding and transporting people is legal in this Central American country.
Under pressure from the Obama administration, members of Guatemala's Congress have proposed bills that would outlaw human smuggling, but none has passed.
Many of the illegal immigrants now arriving in the United States hail from Guatemala, which shares a 540-mile border with Mexico and 132 points of entry.
Juan lives in Soloma, a municipality of Huehuetenango that he described as the center of Guatemala's coyote business.
"There's a concentration of coyotes in Soloma," he said. "Seventy percent of Soloma is involved in this business. Not all necessarily coyotes, but indirectly."
Among the local businesses that work with coyotes are transport companies, motels, food caterers, clothing shops and grocery stores.
Juan is stoutly built with a quick and easy smile. He wore a Baltimore Orioles T-shirt and shorts. The smuggler brought his 10-year-old nephew, Enrique, who sat quietly during the interview.
Juan said he has worked as a coyote since he was 19 and is now 33 years old. "After your first trip, it's an eye-opener," he said.
Juan described a sprawling business organization that allows Guatemalan coyotes to transport, feed and house thousands of illegal immigrants making their way to the United States each year.
"This is a big pie," he said. "Everybody takes a piece, and it's like a corporation. Everybody shares in profits. We help each other."
He said there are 5,000 coyote "bosses" in Guatemala.
"
Obama has helped us with the children because they're able to stay in the United States. That's the reason why so many children are coming.
"
Guatemalan Interior Secretary Mauricio Lopez Bonilla told the Examiner he did not know the number of coyotes operating in his country.
Juan said the coyote organization differs greatly from the violent Colombian and Mexican drug cartels that also roam the region.
"Trust is the difference," he said. "In narco-trafficking, there's betrayal, killings, and in our trade, this cannot exist."
The coyotes find their customers through "hooks," or facilitators. They serve as the network's sales personnel, and they are everywhere, he said.
"They are in every village, every municipality and every district [province] of the country," Juan said.
Human smuggling prices appear to change frequently as a result of fierce business competition and the fluctuating demand for the services of coyotes.
Juan charges $5,600 per adult and $3,500 for each child he transports. He is able to pocket about 10 percent of the charge. Customers can and do compare prices.
"There is always competition in prices," he said. "Some charge more. Some charge less. It's like any business. There's legitimate competition."
As is common in Central America, bribes and payoffs are also a way of life for the coyotes.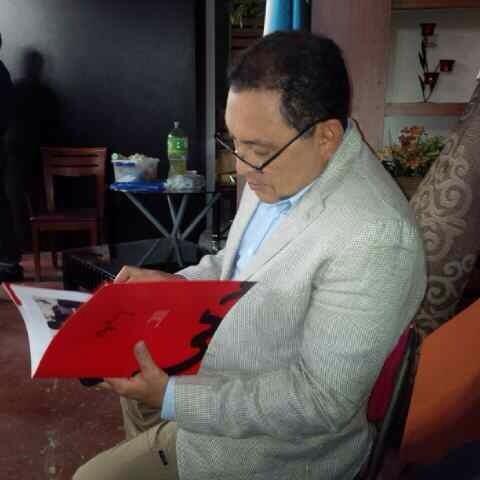 Guatemalan Interior Secretary Mauricio Lopez Bonilla told the Washington Examiner he did not know the number of coyotes operating in his country. (Image: Bonilla Twitter account)
Juan boasted that Mexican and Guatemalan government officials work for the coyotes. They accept bribes to look the other way.
"Mexican immigration works for us. The federal police works for us. The PGR, the Mexican prosecutors, work for us. The federal judicial police work for us. The municipal police works for us," he said.
Juan said he makes between 30 and 35 round-trips every year, each lasting only four days.
For some of his customers, he charters luxurious buses, which he shares with other coyotes and even legal travelers.
"We have private buses contracted by us, [a] first-class bus," he told the Examiner. "We call up. We get a bus whenever we want, for [a] period, as long as we pay."
Other coyotes' groups can be on the bus. "Anybody can be in the bus. Not necessarily just my people. They are all traveling with protection," he said.
Juan said the fees are inclusive of all expenses. They even offer group rates. "The trip, food, hotel is included. We have group rates with hotels," he said.
If an adult or family wants to enter the United States, he provides "door-to-door" service to the destination. He said he has entered and left the United States 70 times.
Coyotes demand that customers pay half the fee at the beginning of the trip. The balance is paid when the adult or child calls a relative in Guatemala to confirm that they have arrived at their final destination.
Juan said his adult groups range from 12 to 25 people. Child-only groups are smaller, usually consisting of four to six minors.
His weekly take-home pay for each four-day trip of 12 adults would be about $7,000; as much as $14,000 if 25 adults are transported.
His annual take-home pay can be as low as $210,000 or as high as $420,000. That's tax-free, in U.S. dollars.
Taking children to the U.S. border generates less income per child, but it's still very attractive to the coyote because — unlike adults, whom the coyotes must accompany into the United States, the children are left at the border to be picked up by U.S. officials.
"
I say, 'Have a nice trip.' Work is over. Job is finished.
"
When the children reach the border, "we tell them to make noise, to shout so Immigration [and Customs Enforcement] will catch them. Within five minutes, Immigration has them.
"I say, 'Have a nice trip.' Work is over. Job is finished. We advise the family and everybody's happy."
Juan insisted that claims coyotes own hotels are true. "The best hotels in Huehuetenango are owned by coyotes," he said. "And it's absolutely important to them. The hotels are for washing money."
A taxi driver claimed a coyote owns the local hotel where a Washington Examiner reporter stayed.
Juan said reported deaths, injuries or rapes of immigrants are related to "bad" coyotes who cut corners and don't pay off government officials.
"If you're traveling with a good coyote, this is fine. If you're not, you have problems. If somebody screws up, it affects all of us," he complained. "There are good and there are bad coyotes.
"My interest is that people who work with me trust me, and that's enough for me. They know that I work properly," he said.
"The coyote responsible for the death of the child, I would kill him if I could," he said.
Coyotes may appear to be uninformed and unsophisticated smugglers, but, according to Juan, they pay close attention to U.S. immigration laws.
Juan praised Obama for implementing a federal policy in a manner that prevented unaccompanied minors from Central America from being deported immediately and requires they receive a court hearing. Juan called it a new "business model."
"Obama has helped us with the children because they're able to stay in the United States. That's the reason why so many children are coming," he said. "The children are able to stay, and that's what interests us," he said.
And what if the Guatemalan government cracks down on coyotes?
Juan just shrugged and replied: "They can make it more difficult for us. And what we'll do is, we'll raise the price. That's how all our business works."