The #MeToo movement, lately stretching into the halls of Congress, has hit former President Bill Clinton hard with most now believing decades of allegations of sexual harassment against him.
Worse, the latest Rasmussen Reports poll found that just 13 percent of voters do not believe Clinton's accusers, despite his many denials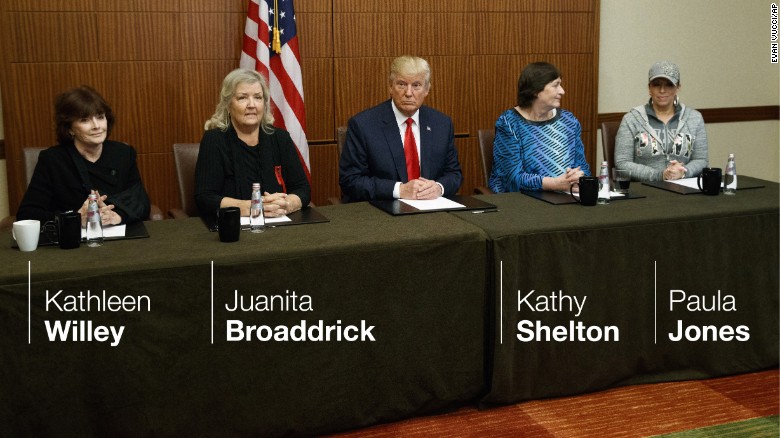 President Trump appeared with several Clinton accusers during the campaign.
Overall, said Rasmussen, 59 percent think the allegations are true and a sizable 28 percent are undecided.
"Even among Democrats, only 18 percent do not believe the sexual allegations against the former Democratic president; 47 percent think the allegations are true, but 35 percent are undecided. Sixty-eight percent of Republicans and 62 percent of voters not affiliated with either major political party consider the allegations true," said the survey analysis.
For his whole political career, Clinton has been dogged by salacious stories about women. He was impeached after denying, then conceding, that he had a sexual relationship with a former White House intern while he was president and married.
He also agreed to an $850,000 out-of-court settlement with one of his accusers and lost his license to practice law for five years.
During the last presidential campaign, President Trump featured some of the Clinton accusers, including Juanita Broaddrick, who is writing a book about her encounter.
Paul Bedard, the Washington Examiner's "Washington Secrets" columnist, can be contacted at pbedard@washingtonexaminer.com