President Trump's assault on the mainstream media is hitting home with his supporters, a huge majority of which agree that the biggest outlets just aren't trustworthy -- by a mile.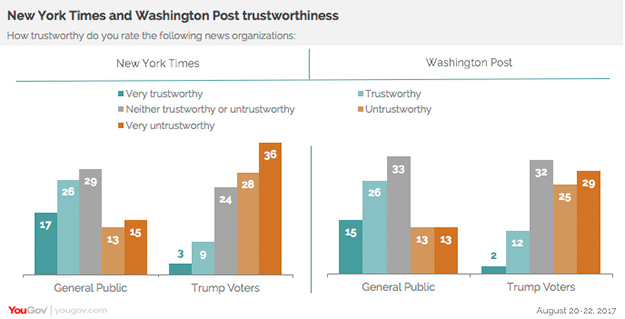 Trump supporters interviewed for the latest Economist/YouGov survey said they don't trust the Washington Post or New York Times.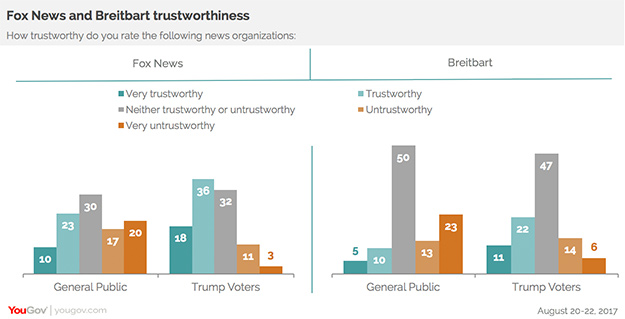 Just 12 percent said the Times is trustworthy. Another 64 percent called it untrustworthy.
For the Post, 14 percent said they trust it, and 54 percent said they don't.
By comparison, the "general public" called both papers trustworthy.
Trump supporters favor Fox News and Breitbart News as far more trustworthy, said the survey.
Trump has long called the news from the papers "fake," though he still gives them exclusive interviews and top aides talk to the outlets often.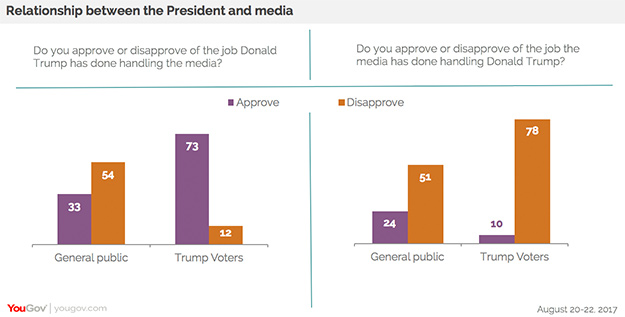 The poll analysis added:
In the apparent war between the president and the news media, there is a lot of disapproval on both sides. Americans disapprove of the way the media treats the president but also disapprove of how the president treats the media. Trump supporters see it differently: nearly three in four approve of the way the president handles the media; while nearly all disapprove of the way the media is handling the president.
Paul Bedard, the Washington Examiner's "Washington Secrets" columnist, can be contacted at pbedard@washingtonexaminer.com