Sen. Bernie Sanders released a photograph Wednesday of first lady Hillary Clinton praising Sanders on his 1990s efforts on healthcare reform.
A signed photograph of Clinton and Sanders reads, "To Bernie Sanders with thanks for your commitment to real healthcare access for all Americans."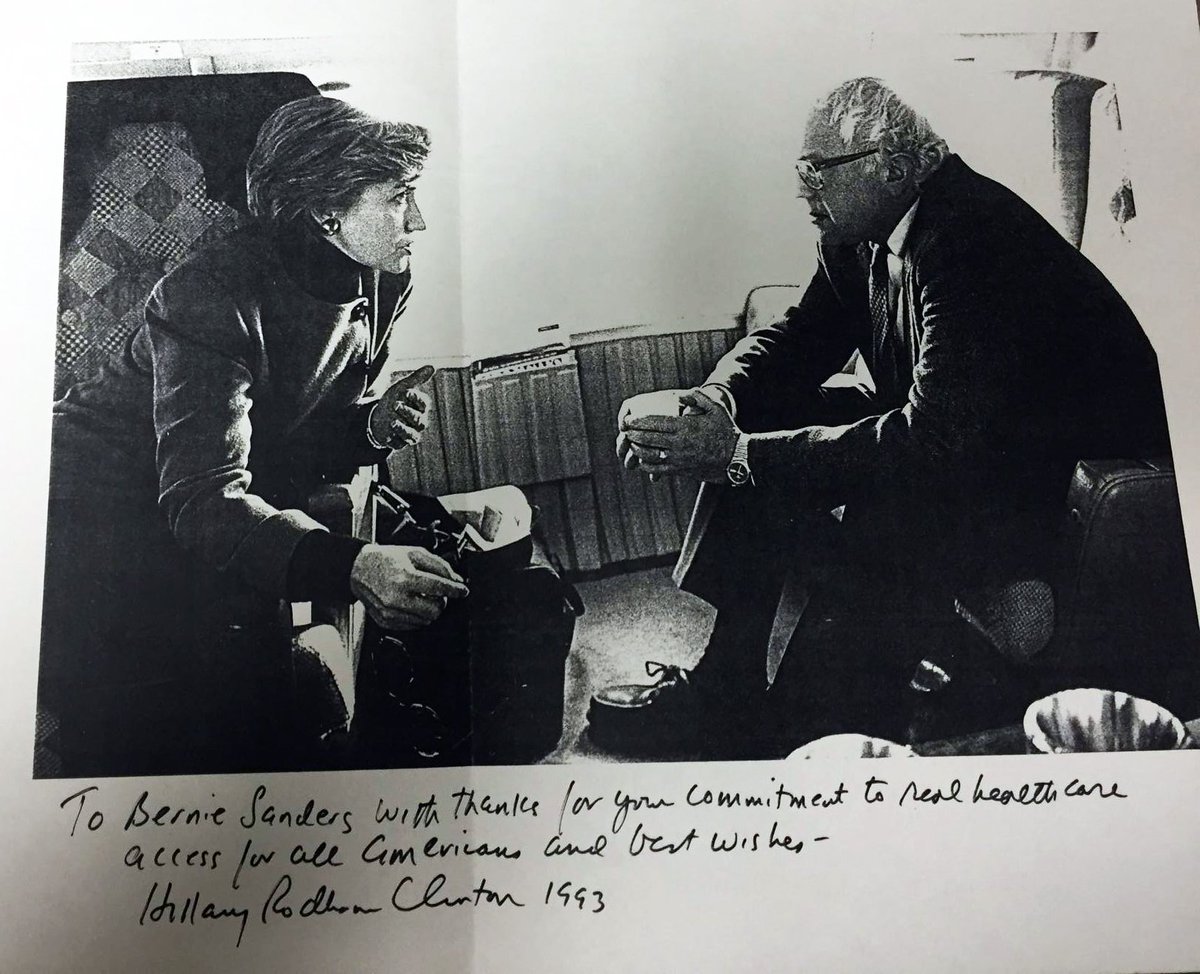 The signature is, "Hillary Rodham Clinton 1993."
At the time, Sanders was a freshman member of Congress and Clinton was in her first year as first lady, leading President Bill Clinton's healthcare overhaul efforts.
The effort, derided as "Hillarycare" by critics, failed.
Now tied in Iowa and New Hampshire and falling in most polls, Clinton has attempted to draw contrast from her Democratic presidential rival in recent days, dropping her praise of the Vermont senator and seeking to pivot toward portraying him as radical.
"Let's get real," Clinton said Tuesday of Sanders in Iowa.
Daughter Chelsea Clinton argued Tuesday that Sanders would destroy Obamcare.