President Obama's bid for fast track trade authority along with a huge Asian trade deal fell into further trouble Sunday night when a key Republican senator charged that the deals open the door to more immigration and let the administration make future changes without congressional approval.
Alabama Sen. Jeff Sessions delivered the bruising blow when he raised five questions about the Trade Promotion Authority speeding through Congress and the Trans Pacific Partnership trade deal that TPA would help push.
"The president has circumvented Congress on immigration with serial regularity. But the TPA would yield new power to the executive to alter admissions while subtracting congressional checks against those actions," said a "critical alert" dispatched by the senator's office. It was provided in advance to Secrets.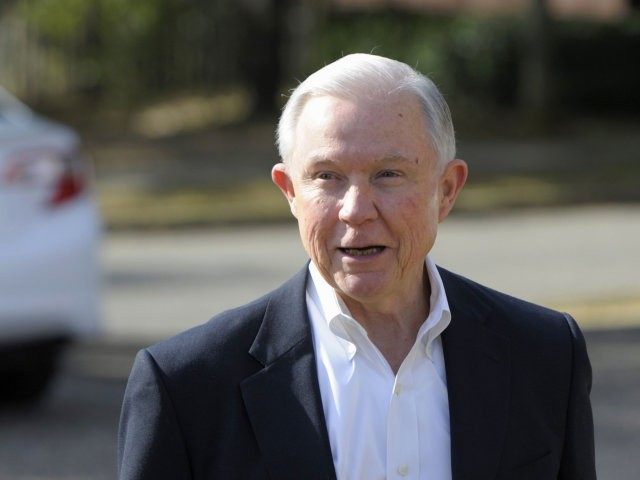 Sen. Jeff Sessions, who chairs a Senate immigration panel, raised new concerns about TPA and TPP. AP Photo
Despite promises by the administration and two House committee chairmen pushing TPA and TPP that immigration would not be changed, Sessions and several outside groups said Obama could change immigration policies between trading partners at will without any congressional oversight.
"The plain language of TPA provides avenues for the administration and its trading partners to facilitate the expanded movement of foreign workers into the U.S. -- including visitor visas that are used as worker visas," said the Sessions alert.
The bases of that charge is a phrase in TPP calling it a "living agreement." Sessions and others contacted by Secrets said that means that they can be changed after Congress approves them, and also that countries can be added in the future, including China.
"It leaves it open for a president to change it without congressional approval," warned Jessica M. Vaughan, director of policy studies for the Center for Immigration Studies. "Congress should not surrender its authority to write immigration laws to either the executive branch, to trade negotiators, and definitely not to international trade tribunals," she added.
"It's really troubling," said Kevin L. Kearns of the U.S. Business and Industry Council. He called it "another power grab" that will let Obama and his administration make changes to supposedly air-tight trade deals with executive actions.
The Sessions alert said, "Promoters of TPA should explain why the American people ought to trust the administration and its foreign partners to revise or rewrite international agreements, or add new members to those agreements, without congressional approval."
Other questions raised by Sessions over the trade pacts included whether currency manipulation will be stopped and fears trade deficits will surge.
His voice is one of the loudest from the GOP that was thought to be Obama's biggest ally in winning TPA and TPP.
Democrats, labor groups and environmentalists oppose the deals and Kearns, whose group represents U.S. businesses, said it will lead to further job cuts. He also warned that in the upcoming elections, Democrats will slap Republicans for voting to OK trade deals that cut jobs.
Sessions called on Obama to rewrite the deal, make it simpler and provide much more transparency.
"Our government must defend the legitimate interests of American workers and American manufacturing on the world stage. The time when this nation can suffer the loss of a single job as a result of a poor trade agreement is over.
"The American people want us to slow down a bit. The rapid pace of immigration and globalization has placed enormous pressures on working Americans. Lower-cost labor and lower-cost goods from countries with less per-person wealth have rushed into our marketplace, lowering American wages and employment. The public has grown increasingly skeptical of these elaborate proposals, stitched together in secret, and rushed to passage on the solemn promises of their promoters. Too often, these schemes collapse under their own weight. Our job is to raise our own standard of living here in America, not to lower our standard of living to achieve greater parity with the rest of the world. If we want an international trade deal that advances the interests of our own people, then perhaps we don't need a 'fast-track' but a regular track: where the president sends us any proposal he deems worthy and we review it on its own merits."
Paul Bedard, the Washington Examiner's "Washington Secrets" columnist, can be contacted at pbedard@washingtonexaminer.com.