This week's White House report card finds President Trump riding high on his strong leadership shown in the federal response to Hurricane Harvey, which whacked Texas. It was an early test of his administration and both our graders said his, first lady Melania Trump's and Vice President Mike Pence's performance and efforts there were up to snuff.
John Zogby
John Zogby
I am always trying to be fair and give credit where and when it is due. Unlike former President George W. Bush with Hurricane Katrina, President Trump responded promptly and effectively to the horrible floods in Houston. He traveled there, even against the advice of those who felt it would be disruptive, and had the common sense and decency to give moral support not only to the victims but also to the professional first responders. Frankly, he looked and acted presidential and, to put it bluntly, kept his mouth shut.
First lady Melania Trump listens during a briefing on Harvey relief efforts, Tuesday, Aug. 29, 2017, in Corpus Christi, Texas. (AP Photo/Evan Vucci)
By doing so, he has enabled -- at least for the moment -- the on-the-ground heroics of good and decent people to dominate the scene. Some, including this pollster, feel that this terrible tragedy could have a healing impact on our national community and culture as we watch people of all ages, colors, and creeds help each other. Mr. Trump is scheduled to visit Houston again and that should be another morale boost. Above all, while 2005's Hurricane Katrina gave strong evidence that the system was broken and that the president was distant, this time it looks like powerful lessons have been learned. The system is working and competent people appear to be in charge.
On other issues, the GDP has risen. North Korea's Kim Jong Un may have broken the backs of both China and Russia with his latest missile launch and positioned himself for even further condemnation.
But, alas, there is always another hand. Mr. Trump's pardon of the convicted former Sheriff Joe Arpaio was a clear violation of the law and an affront to the majority of Americans who actually do abide by the law.
Jed Babbin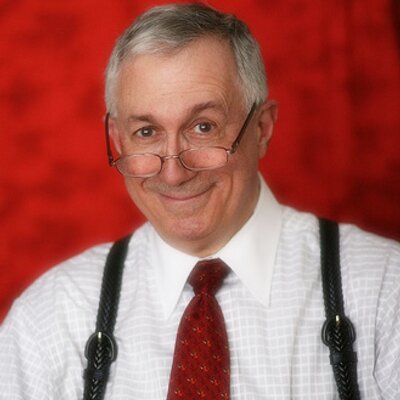 Jed Babbin
President Trump had a pretty good week. His response to Hurricane Harvey, the North Koreans, action on regulations and his speech outlining his plan for tax reform amounted to -- if not blanket success -- a good list of matters handled quite well.
The pardon of former Arizona sheriff Joe Arpaio was controversial but entirely justified. Arpaio's actions arresting illegal immigrants, a political stance, was the basis for his conviction on criminal contempt, the conviction itself political. And so was Trump's pardon.
President Donald Trump and first lady Melania Trump arrive at Firehouse 5 in Corpus Christi, Texas. (AP Photo/Evan Vucci)
Trump's declaration of a national emergency - assuring arrival of federal forces and National Guard troops from other states as well as federal disaster relief - combined with Trump's visit to Texas were positively presidential. The presence of Vice President Pence and Transportation Secretary Elaine Chao in Texas for long visits assured Texans that needed relief was on the way. The Marines and Navy landed quickly to help rescue trapped Texans and deliver them to disaster relief areas.
Highly significant problems came from dissent within his administration. The president Tweeted that talks with North Korea were pointless (which is entirely correct) but drew dissent from Defense Secretary Mattis and Secretary of State Tillerson. This sort of dissension was combined with Mattis's dissent on the president's ban on transgender people in the military.
These incidents showed the lack of support that the president is receiving from his own cabinet, and is a definite sign of weakness.
The highlight of the week was Trump's speech outlining his plan for tax reform. Though vague, it included what could be powerful pro-growth measures of the sort with which Ronald Reagan succeeded in stimulating the economy.
Unfortunately, the president's clout with Congress is still at a tremendously low point. It's unclear whether he can obtain passage of any tax measures in the remaining few days congress is in session this year.
John Zogby is the founder of the Zogby Poll and senior partner at John Zogby Strategies. His latest book is and author of We are Many, We are One: Neo-Tribes and Tribal Analytics in 21st Century America. Follow him on Twitter @TheJohnZogby
Jed Babbin is an Examiner contributor and former deputy undersecretary of defense in administration of former President George H.W. Bush. Follow him on Twitter @jedbabbin
Paul Bedard, the Washington Examiner's "Washington Secrets" columnist, can be contacted at pbedard@washingtonexaminer.com