President Trump spent his first week on his "working vacation," tweeting and talking a lot about North Korea saber rattling and Senate Majority Leader Mitch McConnell. Neither went his way, but at least two big polls did, showing him back at 45 percent approval, an improvement from one that had him all the way down to 32 percent. As a result, our weekly report card experts gave the president a muddling grade.
John Zogby
Judging a president's week is complicated stuff. Most importantly, the better polls have President Trump's approval rating jumping back to 45 percent. My son's Zogby Analytics Poll is right on because he is careful to ensure that Republicans are represented according to their real numbers and because he knows that likely voters are different from all adults. He has learned well.
Trump's approval is 45 percent in this new Zogby Analytics survey.
At the same time, Mr. Trump is hardly loved and does not get good marks for handling crises like North Korea. There is a little evidence that his new chief of staff is tightening control in the White House, but, to quote the Bard, "I believe (he) doth tweet too much," especially the 'fire and fury' baloney. Drawing red lines has not helped his predecessors. But that is for next week. For now, he has a polling bump.
Jed Babbin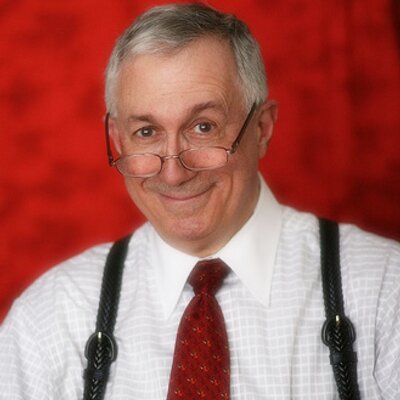 This week brought to mind a similar situation in 1962 when Casey Stengel, managing the hapless Mets asked, "Can't anybody here play this game?"
President Trump began a seventeen-day vacation at his golf resort in New Jersey, but Kim Jong Un didn't give him any rest. For the second week in a row, the North Koreans made the most important news. After the U.N. Security Council voted on new sanctions, the Norks threatened "physical action" in response. President Trump promised that further threats will "be met with fire and fury like the world has never seen."
Kim's regime responded to the response by saying they would target Guam, a U.S. territory, and that a plan for that attack would be ready within days. That plan reportedly would either strike the island with four missiles or plan that they would land close to it. U.S. missile defenses in Guam would probably - not certainly - intercept and destroy the missiles in their terminal (descent) stage.
Press Conference - Following National Security Briefing in Bedminster, New Jersey. https://t.co/v5O8GglOIK pic.twitter.com/H1Zi5XRKEo— Donald J. Trump (@realDonaldTrump) August 12, 2017
The president should have stated that any attacks, not mere threats, will be met with such actions.
The president tweeted that he'd renovated and modernized our nuclear arsenal, making it more powerful than ever before. Every part of that statement was false. He also traded insults with Senate Majority Leader Mitch McConnell.
The accelerating crisis won't be affected by the U.N. sanctions, which never have worked to stop any dictator from doing anything he'd like. Mr. Trump's words were appropriate but, like the U.N. sanctions, will have zero effect on the Kim Jong Un regime's actions. Secretary of State Rex Tillerson said Americans should sleep well at night, and that we weren't interested in regime change in North Korea. That sounded like Kevin Bacon shouting "all is well" in the riot scene at the end of "Animal House." After that, the president said that his "fire and fury" warning may have been too mild.
Late in the week, the president tweeted that a military solution to North Korea was "fully in place, locked and loaded" and advised Kim not to do anything dumb. The president is rightly taking a very tough tone with Kim, but his message is diluted terribly by contrary statements from Tillerson and others.
John Zogby is the founder of the Zogby Poll and senior partner at John Zogby Strategies. His latest book is and author of We are Many, We are One: Neo-Tribes and Tribal Analytics in 21st Century America. Follow him on Twitter @TheJohnZogby
Jed Babbin is an Examiner contributor and former deputy undersecretary of defense in administration of former President George H.W. Bush. Follow him on Twitter @jedbabbin
Paul Bedard, the Washington Examiner's "Washington Secrets" columnist, can be contacted at pbedard@washingtonexaminer.com