This week's White House Report Card finds the president and his administration clouded again by the Russia investigation, this time because of son Donald Trump Jr.'s meeting with a Russian lawyer and lobbyist to talk opposition research on Hillary Rodham Clinton during the 2016 election. Both our graders gave the president a D.
Jed Babbin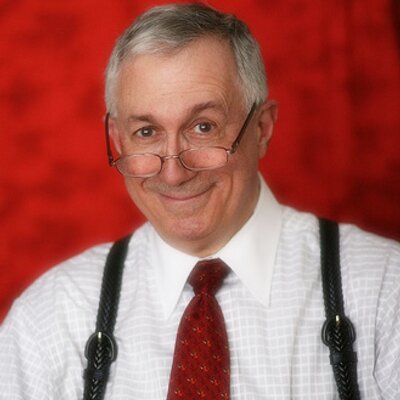 After President Trump's G-20 talks with Russian President Putin, he said we should "move past" the 2016 election problems. He also said he'd made an agreement with Putin to establish a joint cyber security unit. But for the fact that Trump quickly backed away from it, that would have been the worst idea (so far) of the Trump presidency.
The revelation that during the campaign Donald Trump Jr. agreed to meet a (purportedly) Kremlin-dispatched lawyer to get high-level confidential dirt on Hillary Clinton was celebrated by the media as proof-positive of collusion between Trump's campaign and the Russians. It was nothing of the sort. The only thing it proved is the utter naivete (and bad judgment) of Donald Jr. Who'd take that meeting without wearing an FBI-supplied wire?
Here's my statement and the full email chain pic.twitter.com/x050r5n5LQ— Donald Trump Jr. (@DonaldJTrumpJr) July 11, 2017
In a television interview, the president told televangelist Pat Robertson that he'd be very angry with the Senate if they didn't pass a health care reform bill. Mr. Trump's problem is his lack of political clout. He gets less respect from the Senate than Rodney Dangerfield. A new version of the Senate bill was unveiled on Thursday but Republicans apparently don't have enough votes to pass it.
The Trump administration plans to certify — for the second time — that Iran is compliant with the Obama nuclear weapons deal. In truth, we haven't a clue if Iran is compliant or not. Our intelligence agencies don't have enough reliable information to make any such conclusion and the International Atomic Energy Agency, the U.N.'s purblind nuclear watchdog, allows Iran to self-inspect some key nuclear sites. Though the president castigated the Obama deal throughout his campaign, calling it the "worst possible deal," he has made no move to change or cancel it as he promised repeatedly.
Mr. Trump also hinted that he was still thinking about the Paris climate accords, from which he withdrew the United States last month. The Europeans won't allow changes, so it's entirely unclear what the president wants to do.
John Zogby
I have three sons and will always be there to defend them. I understand President Trump's efforts to portray his namesake as a good kid. I also understand that Mr. Trump is a rule breaker and that is what got him so far in business and in politics. Many Americans love that.
But there can be no double standard: he is the president of the United States and there are laws, protocols, and rules of engagement. And some of those have to be obeyed. So, yes, Donald Jr.'s meeting with a Russian lawyer to potentially receive opposition research on Hillary Clinton is potentially a violation of all of the above. It must be investigated. At the same time, the culture of investigation in D.C. has gone too far, is boring to many, and has become an excuse for legislators to simply not legislate.
There are no winners here — especially the American people who would like Congress to perform.
WATCH: POTUS to Mrs. Macron: "You're in such good shape. She's in such good physical shape. Beautiful." pic.twitter.com/DvJPF6aT5l— Yashar Ali (@yashar) July 13, 2017
On one hand, Mr. Trump repaired a high profile relationship with an important ally, President Emmanuel Macron of France, though he managed to both compliment Mrs. Macron and remind American women that he is now a 71 year old dirty old man with his comments about her looks. Happy Birthday, Mr. President.
Meanwhile, for anyone who really cares about policy, the GOP Senate revisions of Obamacare are (and should be) dead on arrival and no one is talking about tax reform or infrastructure. But limited success in Syria, a victory over ISIS in Mosul, and a repaired relationship with France save Mr. Trump from failure.
John Zogby is the founder of the Zogby Poll and senior partner at John Zogby Strategies. His latest book is and author of We are Many, We are One: Neo-Tribes and Tribal Analytics in 21st Century America. Follow him at @TheJohnZogby
Jed Babbin is an Examiner contributor and former deputy undersecretary of defense in administration of former President George H.W. Bush. Follow him @jedbabbin
Paul Bedard, the Washington Examiner's "Washington Secrets" columnist, can be contacted at pbedard@washingtonexaminer.com