This week's White House Report Card finds that President Trump had another rollercoaster week fighting off Russia collusion issues and moving forward with campaign promises on immigration and Cuba policy. But it was the shooting at a GOP practice for the annual charity Congressional Baseball Game and Trump's unity comments before it that dominated the week.
John Zogby
President Trump began the week feeling "vindicated" for not having been under investigation by the FBI and has ended the week definitely being under investigation for firing ousted FBI Director James Comey. While the flurry of testimonies -- including from the sitting attorney general -- continues, we learn that both the president and the vice president have lawyered up.
However, tragedy at a practice baseball field dominated the news and has produced at least a moment of reflection among both lawmakers and partisans. The annual Congressional baseball charity game went on and the tone was one of mutual respect and symbolic gestures of friendship. And the president rose to the occasion by addressing the nation and the fans, visiting the wounded House Republican leader Rep. Steve Scalise, and sending his daughter to the game.
No evidence yet that this will produce a new tone of collegiality and toned down rhetoric -- but at least for the moment it is good to see a renewed spirit of national community.
Jed Babbin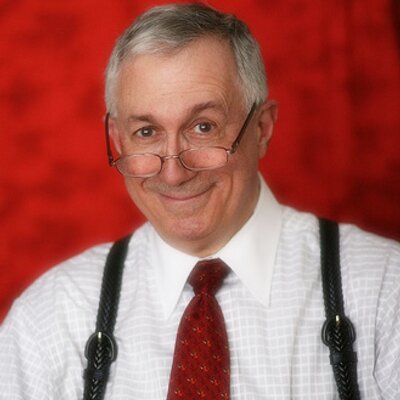 Last week was President Trump's "Infrastructure Week," with the unveiling of his plan to spend on rebuilding roads and such. This week was his "Jobs" week, with another initiative. Both literally disappeared under other news.
Meanwhile, in Congress, Republicans continued to stall progress on Obamacare repeal/reform and tax reform. Trump surprised many by proclaiming the House-passed Obamacare reform a "mean, mean" bill. It made everyone wonder what side he's on. Attention was diverted by the shooting of House Majority Whip Steve Scalise (R-La) and three others at a practice for the congressional baseball game. Scalise, still in critical condition at this writing, was visited by both the president and VP Mike Pence.
Defense Secretary James Mattis announced that the president had delegated to him the authority to decide troop deployments to Afghanistan and that he hoped a new strategy for Afghanistan could be announced by July. How troop deployment numbers can be decided before a strategy is devised Mattis didn't say, perhaps because he knows it shouldn't be done. The president, with the advice of his defense team, should decide the strategy though Trump has apparently delegated the determination of strategy to Mattis as well.
President Trump was rumored to be considering firing Special Counsel Robert Mueller. Following closely on that rumor was a leak possibly, by the FBI, that Mueller was investigating the president for obstruction of justice. Regardless of the truth of either rumor, it would be enormously politically damaging to the president to fire Mueller. Though the president continued to call the investigation a "witch hunt," on Friday he admitted that he was under investigation (for obstruction of justice) for the firing of former FBI Director James Comey.
Great news! #MAGA pic.twitter.com/pirHR7lAyT— Donald J. Trump (@realDonaldTrump) June 16, 2017
On Friday, the president announced that he was undoing much of what former president Obama did to open contacts and trade with the Cuba. Trump's action will bar trade with companies or agencies run by Cuba's intelligence and police apparatus. But his action was half-hearted, not ordering the State Department to close the U.S. Embassy in Havana that Obama had reopened.
With all this stuff going on, Trump's approval polling rose above 50 percent for the first time according to Rasmussen. Go figure.
John Zogby is the founder of the Zogby Poll and senior partner at John Zogby Strategies. His latest book is and author of We are Many, We are One: Neo-Tribes and Tribal Analytics in 21st Century America. Follow him at @TheJohnZogby
Jed Babbin is an Examiner contributor and former deputy undersecretary of defense in administration of former President George H.W. Bush. Follow him @jedbabbin
Paul Bedard, the Washington Examiner's "Washington Secrets" columnist, can be contacted at pbedard@washingtonexaminer.com