It was another unimpressive week for President Trump, according to our two report card graders. A very good jobs report and a shakeup at the top did not stall Trump's free fall in the polls that also have him looking as untrustworthy as Hillary Rodham Clinton.
Jed Babbin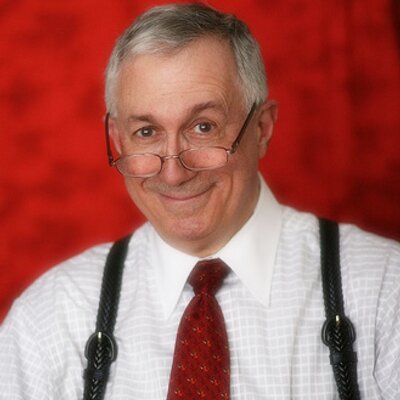 North Korea made the most serious news of the week by launching another ICBM. This one had far greater estimated range than the one launched on July 4. It brought about half the United States in range of North Korean nuclear weapons. The president and his team are still stumped on what to do about it.
As they are on Afghanistan. Trump has reportedly rejected the strategy for Afghanistan that his national security team developed. He rightly wants new ideas, but hasn't set a policy goal to guide the generals in developing a strategy. Meanwhile, National Security Advisor H.R. McMaster is purging experts on Islam and retaining a host of Obama holdovers in top positions.
The president, saying the legislation was "flawed" and "unconstitutional," nevertheless signed a bill imposing significant new sanctions on Russia. The bill had passed both the House and the Senate by what were probably veto-proof majorities. He also announced his support for reform of our legal immigration system to make it merit-based.
Meanwhile, the Senate is shifting (in between vacations) from intransigence on Obamacare to incoherence on tax reform. Both are hard to do, and the president's lack of political clout is continuing to thwart progress on his agenda.
President Trump's new White House chief of staff, retired Marine general John Kelly, aims to impose adult supervision on the chaotic Trump White House. Kelly reportedly has been granted authority to be the single route to the president on policy and politics.
In a New York college speech the president urged them to be less than nice in arresting illegal aliens and gang members. That brought quick condemnation by many police organizations and the media who contended the president was urging the use of excessive force. Trump was only joking, according to White House briefer Sarah Huckabee Sanders. It's just another example of Trump being his own worst enemy.
John Zogby
A good employment report last month with 209,000 new jobs created and a readjusted 179,000 in June. Unemployment is about at full employment levels and the Dow Jones average reaches 22,000!
So why go after legal immigrants now? That was not in the original plan, is irrelevant, and frankly the new plan enrages a lot of people -- including Democrats and Republicans who are seeking bipartisan solutions to health care reform and tax cuts, and maybe even a budget solution.
Mr. Trump has been caught stretching the truth about his son's meeting with a Russian operative, what he said (did not say or was it on the phone or in person?) with the Mexican president, and colluding with a Fox news story that even Fox is having a problem with. The White House has gone from disarray to musical chairs and the president's approval ratings are plummeting. Now, 62 percent believe that the Mr. Trump does not tell the truth. Just like that lady from Arkansas/New York he ran against last year -- Hillary Rodham Clinton.
Jed Babbin is an Examiner contributor and former deputy undersecretary of defense in administration of former President George H.W. Bush. Follow him @jedbabbin
John Zogby is the founder of the Zogby Poll and senior partner at John Zogby Strategies. His latest book is and author of We are Many, We are One: Neo-Tribes and Tribal Analytics in 21st Century America. Follow him at @TheJohnZogby
Paul Bedard, the Washington Examiner's "Washington Secrets" columnist, can be contacted at pbedard@washingtonexaminer.com