There was lots of talk late Friday about "a reset" after President Trump's most tumultuous week yet, but his change at chief of staff from Reince Priebus to retired Gen. John Kelly, long one of the nation's most effective military leaders, signals more of a restart.
And as the president would say, "trust me" he needs one, according to our graders.
Jed Babbin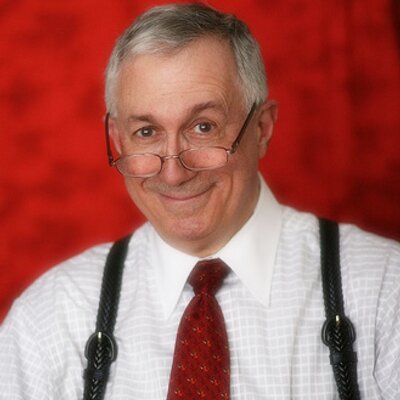 The president had very mixed week. First there was the failure to repeal or reform Obamacare.
Then President Trump turned Attorney General Jeff Sessions into a punching bag. There is already major conservative blowback against Trump's Twitter tirades about Sessions. The AG, one of the few conservatives in the Cabinet, may not be indispensable, but from the conservative perspective he's close to it and entirely undeserving of the president's ridicule.
Newly appointed White House communications director Anthony Scaramucci, in a profanity-laced interview that can only be called thuggish, lashed out at two top Trump aides, Chief of Staff Reince Priebus and Stephen Bannon. Establishment fave Priebus was forced out a day later. Scaramucci will wield considerable power in the White House. For how long?
Republicans in the Senate will NEVER win if they don't go to a 51 vote majority NOW. They look like fools and are just wasting time......— Donald J. Trump (@realDonaldTrump) July 29, 2017
Trump's choice of Homeland Security Secretary John Kelly, a retired a Marine general, to replace Priebus as White House chief of staff may be an indication that the hunt for leakers at 1600 is going to get far more serious. More interestingly, Kelly's new job may reduce the influence of National Security Advisor Lt. Gen. H. R. McMaster, who has been busy slow-rolling Trump's ideas and expanding his own fiefdom.
It will never get old. I am humbled and blessed to be here. @POTUS pic.twitter.com/vCWM8b7ymy— Anthony Scaramucci (@Scaramucci) July 24, 2017
The president announced that transgender people would not be allowed to serve in the military in any capacity. Is this the beginning of a real rollback of Obama's social engineering of the military? Probably not. The Pentagon has already said that transgender people can continue to serve, at least until the president's decision is implemented. The Pentagon bureaucracy is infamous for slow-rolling policy decisions it doesn't like.
Congress passed a bill imposing further sanctions on Russia and Trump announced that he'd sign it, Putin's personal objections notwithstanding.
John Zogby
This was the week that has turned the Trump presidency into a travesty. Its failure to uphold its promise to repeal Obamacare was an embarrassment to President Trump, the GOP, and the few supporters remaining. He is publicly humiliating his attorney general, Jeff Sessions. His secretary of State is taking time away mysteriously. His new communications director arrived from Hades and two senior heads were axed and left to roll.
This is the gang that can't shoot straight except when they are firing at each other.
Jed Babbin is an Examiner contributor and former deputy undersecretary of defense in administration of former President George H.W. Bush. Follow him @jedbabbin
John Zogby is the founder of the Zogby Poll and senior partner at John Zogby Strategies. His latest book is and author of We are Many, We are One: Neo-Tribes and Tribal Analytics in 21st Century America. Follow him at @TheJohnZogby
Paul Bedard, the Washington Examiner's "Washington Secrets" columnist, can be contacted at pbedard@washingtonexaminer.com