Christmas is making a comeback in hospitals run by the Veterans Administration. Even "Christ" and the Bible are welcome now.
According to an internal memo, the agency has reversed course in order to be more accepting to Christian-themed holiday items.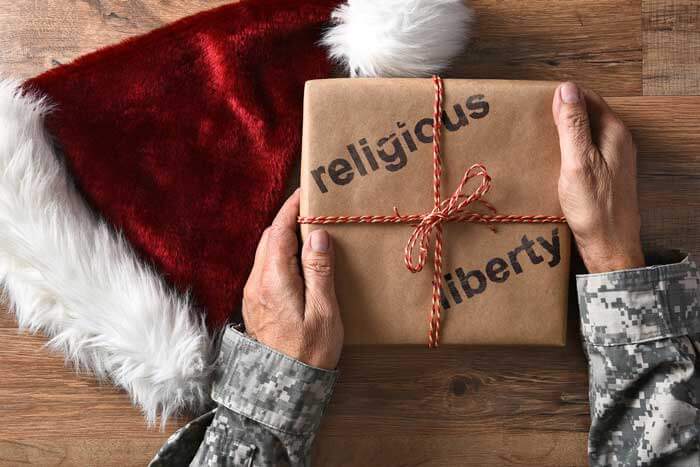 Credit: First Liberty Institute website.
"The new policy permits religiously-themed cards and gifts, Christmas carols, religiously-themed displays and appropriate greetings that can include 'Merry Christmas' and 'God bless you,'" according to the First Liberty Institute, which fights for religious liberty.
"This is a 180-degree turnaround from our past dealings with the VA, and we believe we plowed much of the ground to get us here," said Mike Berry, the group's military affairs division director, in a blog post about the memo.
Just three years ago, one VA hospital banned Christmas cards from children because they were deemed too offensive.
Paul Bedard, the Washington Examiner's "Washington Secrets" columnist, can be contacted at pbedard@washingtonexaminer.com