This week's White House report card finds President Trump poised for his first big legislative victory, on tax reform. And while his fight with Democratic Rep. Frederica Wilson over a call to the family of a fallen soldier commanded the headlines, our graders found the lawmaker in the wrong. And pollster John Zogby asked an interesting question: "Where were her Democratic colleagues" in defending her?
John Zogby
John Zogby
For the president there has been some possible movement on his agenda, but confusion and distraction reign supreme. On the positive side for him, the Senate has passed a budget bill, as has the House. So now some difficult reconciliation has to take place. Should this happen, this could be a prelude to Mr. Trump's promised tax cut.
At the same time, ISIS has been defeated in its stronghold and perhaps is finished as a military and political factor.
I hope the Fake News Media keeps talking about Wacky Congresswoman Wilson in that she, as a representative, is killing the Democrat Party!— Donald J. Trump (@realDonaldTrump) October 21, 2017
On the other hand, the media was distracted -- due no small measure to the president's statement about his predecessors not calling all Gold Star parents in the midst of their grief. But in steps Rep. Frederica Wilson of Florida with a statement that breaks all rules, all conventions, and is so egregious and offensive in every way that I am going to bump the president up one whole letter grade. Where were her Democratic colleagues? Where were members of the press in calling her out by revealing a private moment? Sadly, it took a grieving Gold Star father, retired Gen. John Kelly, the president's Chief of Staff, to remind us all about sacrifice and courage.
Jed Babbin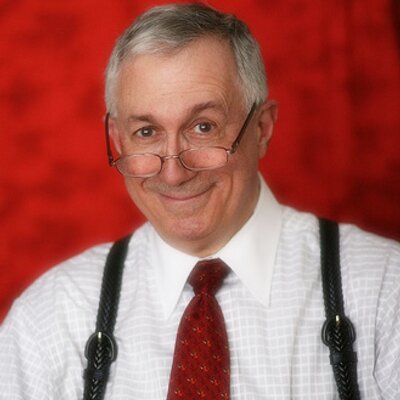 Jed Babbin
President Trump had a rocky week that ended very well. This one began with another injunction against his travel ban, spent days arguing over his conversation with a Gold Star family and ended very well with White House Chief of Staff John Kelly's defense of his boss and Senate passage of the budget.
For the third time the same judge, Hawaii U.S. District Court Judge Derrick Watson, an Obama appointee, entered a national injunction against enforcement of Trump's latest version of the travel ban against people coming in from several Muslim-majority countries. This one will go to the Supreme court eventually because the latest ban is permanent, not another temporary ban as the two earlier ones have been. The president will likely prevail but only after more months of legal maneuvering.
Honored today to donate my inaugural couture piece to the @amhistorymuseum! pic.twitter.com/ENU1BeJA02— Melania Trump (@FLOTUS) October 20, 2017
Did the president tell the family of Sgt. La David Johnson -- a Green Beret slain two week ago in Niger -- that "he knew what he signed up for," insensitively belittling the soldier's death? He says he wasn't disrespectful or insensitive. Sgt. Johnson's mother -- and her congresswoman, Frederica Wilson -- said he was. The controversy raged all week until Thursday when Kelly gave a highly emotional and moving response during the daily press briefing. He described how a dead soldier, sailor, airman, Marine or Coast Guardsman is recovered, cared for and delivered to his or her family. He told the press that the only helpful phone calls are made by the troop's comrades in arms who call from the war zone.
CIA Director Mike Pompeo said that North Korea was only months away from having the ability to hit the U.S. with nuclear-armed missiles. The president's policy on North Korea is still vague and thus dangerous.
This is a once-in-a-generation opportunity to offer historic tax relief to the American people! Join me today: https://t.co/9czcJDbmVW pic.twitter.com/s3kXpvbYih— Donald J. Trump (@realDonaldTrump) October 20, 2017
Part of the week was spent on the president's continuing feud with senators including John McCain, chairman of the Senate Armed Services Committee. McCain, receiving an award from former Vice President Joe Biden, gave a speech in which he attacked Trump clearly (but indirectly) for isolationism among other things. Trump responded by saying "when I fight back it won't be pretty."
Trump's presumed drug czar nominee, Rep. Tom Marino, withdrew when Marino was attacked for having pushed a bill to benefit opioid manufacturers.
The week ended with Senate passage of the federal budget. That paved the way for tax reform as part of budget reconciliation which only requires 50 Republican votes to pass the Senate. Congressional Republicans have no excuses left. They have to get tax reform done before Thanksgiving to give the economy time to benefit from in before the 2018 election.
Jed Babbin is an Examiner contributor and former deputy undersecretary of defense in administration of former President George H.W. Bush. Follow him on Twitter @jedbabbin
John Zogby is the founder of the Zogby Poll and senior partner at John Zogby Strategies. His latest book is and author of We are Many, We are One: Neo-Tribes and Tribal Analytics in 21st Century America. Follow him on Twitter @TheJohnZogby
Paul Bedard, the Washington Examiner's "Washington Secrets" columnist, can be contacted at pbedard@washingtonexaminer.com