This week's White House Report Card finds President Trump comforted by a big budget win but struggling to handle Wall Street's crash and a troubled White House jarred by assault charges against two former aides and questions about the status of Chief of Staff John Kelly. Grader Jed Babbin saw a "mixed week," while pollster John Zogby saw a mostly bad, "strange week."
Jed Babbin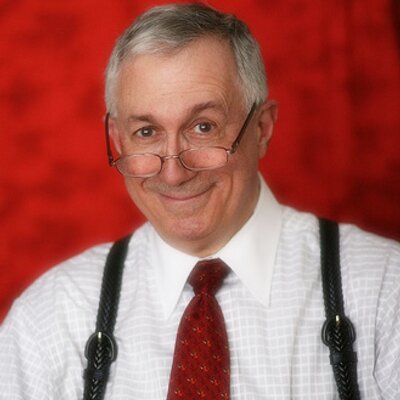 Jed Babbin
President Trump had a mixed week. The stock market took a 2,000-point dive, the Olympic Games in South Korea began without a nuclear detonation or missile shot by North Korea, and the melodrama continued with the release of a declassified memo from the Senate Judiciary Committee that outlines how Christopher Steele — author of the discredited "dossier" on Trump's collaboration with Russia — lied to the FBI and asks that he be prosecuted.
Because the House rules don't allow filibusters, House Democratic Leader Nancy Pelosi extended her "leadership minute" to about eight hours, demanding a deal for amnesty for the millions of people covered by former President Obama's DACA program. Pelosi's speech had precisely zero effect on the positions of the negotiators. The Senate is offering Trump a sucker deal to fund only about 10 percent of his border wall, promising more later. It's not a serious offer. The DACA program expires in early March, so the Democrats aren't desperate enough to give Trump his border wall in order to get amnesty for the so-called "dreamers."
The most important development was the passage of the Bipartisan Budget Act of 2018, a two-year deal designed to avoid government shutdowns every couple of months. The new deal is a big spender. It busts the sequestration limits in the 2011 Budget Control Act to raise defense spending by $165 billion over two years and domestic spending by $131 billion over the same period. It also suspends the debt ceiling until after the November midterm elections. Trump signed the bill early Friday.
Syria's Assad regime reportedly carried out a new chemical weapons attack. U.S. aircraft killed about one hundred pro-government troops in a subsequent strike that wasn't in direct retaliation for the chemical attack but aimed to protect Kurdish forces. U.N. Ambassador Nikki Haley condemned Russian involvement, saying the Russians were responsible for the latest use of chemical weapons.
John Zogby
John Zogby
A very strange week. The government did shut down for eight hours but most of us were asleep anyway. Both Democrats and Republicans have their Russian probe memos so there is something in it for them but perhaps nothing in it for the rest of us.
An abusive White House staff secretary who is dating the White House communications director and could not get security clearance by the FBI has been fired. And former White House counsel Omarosa Manigault Newman is spilling the beans on another reality show but nobody wants to hear it. Then Vice President Mike Pence gets dissed at the Olympics while North Korea's l'il Kim Jong-un's l'il sister scores a public relations coup. Applications for unemployment benefits plummet but so too did the stock market.
Jed Babbin is an Examiner contributor and former deputy undersecretary of defense in the administration of former President George H.W. Bush. Follow him on Twitter @jedbabbin
John Zogby is the founder of the Zogby Poll and senior partner at John Zogby Strategies. His latest book is We are Many, We are One: Neo-Tribes and Tribal Analytics in 21st Century America. Follow him on Twitter @TheJohnZogby
Paul Bedard, the Washington Examiner's "Washington Secrets" columnist, can be contacted at pbedard@washingtonexaminer.com