President Trump opened the new year with some strong moves, silly taunts and a fight over a gossipy book by an author who admits his sources might have lied to him. Our graders are typically divided. Jed Babbin saw strength in the president's foreign policy move and pollster John Zogby said Trump failed the week in his fights with former aide Steve Bannon and North Korea.
Jed Babbin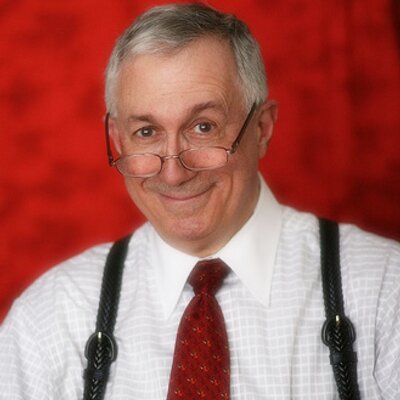 Jed Babbin
President Trump began the new year on a strong note. Over the holidays his administration had taken several major regulatory actions, reversing former President Obama's actions, to enhance energy production. Those accomplishments were overshadowed by his Twittering on North Korea and his open fight with former advisor Steve Bannon.
"Some 40 U.S. companies have responded to President Trump's tax cut and reform victory in Congress last year by handing out bonuses up to $2,000, increases in 401k matches and spending on charity, a much higher number than previously known." https://t.co/bmWrwWzxMR— Donald J. Trump (@realDonaldTrump) January 4, 2018
North Korean dictator Kim Jong Un proclaimed (again) that his nation was a nuclear power and invited talks with South Korea, seeking to drive a wedge between the South and the U.S. The president seemed to encourage the North-South talks, which was a good move. But Trump responded to Kim's proclamation of a nuclear "button" on his desk with a high schoolerish taunt that his "button" was bigger and worked.
Michael Woolff's new book about the Trump campaign, "Fire and Fury," drew a strong reaction from the president because it reportedly contains several nasty quotes from Bannon. On its debut, the author said he knew some of his insider sources weren't truthful. Lured in by the shiny new controversy, the media became fixated on this conflict of words through the week.
Dow goes from 18,589 on November 9, 2016, to 25,075 today, for a new all-time Record. Jumped 1000 points in last 5 weeks, Record fastest 1000 point move in history. This is all about the Make America Great Again agenda! Jobs, Jobs, Jobs. Six trillion dollars in value created!— Donald J. Trump (@realDonaldTrump) January 5, 2018
Much more importantly the president continued freezing aid to terrorist-supporting Pakistan and threatened to cut off aid to the Palestinians unless they were willing to engage in serious peace talks. (The Palestinians receive about $350 million in U.S. aid annually, as does the U.N. Works Relief Agency for the Palestinians.) Trump Tweeted that he had taken Jerusalem off the table in peace talks by declaring that we'd move our embassy there. Both the Pakistanis and the Palestinians reacted with the usual outrage and threats.
The Treasury Department announced a new round of sanctions against Iranian companies and entities supporting the Iranian ballistic missile program. This is a blow to the ayatollahs and the Iranian military that control most of the Iranian economy.
The Trump administration announced a plan to open about 90 percent of offshore areas to oil and gas drilling. That plan, if it comes into effect, will ensure American energy independence for many decades.
Reflecting all of these actions, the Dow Jones Industrial Average topped 25,000 for the first time.
John Zogby
John Zogby
The private sector created 250,000 new jobs in December and the Dow Jones hit 25,000 for the first time. And President Donald Trump's average approval rating is now up to 43 percent in the new year.
But now the real news is that former White House counsel Steve Bannon is trashing the president, the White House, and the First Family. And of course the media are going to jump all over Michael Wolff's new book because they are in a petty war against the president and have not done due diligence on the author (who loves the limelight as much as the president and Mr. Bannon). Wolff appears to have a penchant for narcissism and for perhaps making up interviews and stories.
Washington is overwhelmed by this sensation but ultimately this whole debacle is all Trump's fault. Stories of disarray in his White House are plenty and his own penchant for sending late night rants are designed to draw attention to himself. He knows how to make news — both real and fake — so he cannot entirely blame the media for obliging him. And he cannot blame United States senators for meeting with a Yale psychiatrist to discuss his fitness to hold office.
I authorized Zero access to White House (actually turned him down many times) for author of phony book! I never spoke to him for book. Full of lies, misrepresentations and sources that don't exist. Look at this guy's past and watch what happens to him and Sloppy Steve!— Donald J. Trump (@realDonaldTrump) January 5, 2018
Nor can his spokesperson blame the press for so much attention focused on a stupid tweet about "nuclear button being bigger than" the North Korean dictator's button. So again the public face of his administration is his quirky personality. He would have it no other way. Except, with a growing economy and positive investment atmosphere, ending the week with growing questions about your fitness for office and how someone like Steve Bannon got there in the first place is just not good.
Jed Babbin is an Examiner contributor and former deputy undersecretary of defense in administration of former President George H.W. Bush. Follow him on Twitter @jedbabbin
John Zogby is the founder of the Zogby Poll and senior partner at John Zogby Strategies. His latest book is We are Many, We are One: Neo-Tribes and Tribal Analytics in 21st Century America. Follow him on Twitter @TheJohnZogby
Paul Bedard, the Washington Examiner's "Washington Secrets" columnist, can be contacted at pbedard@washingtonexaminer.com