This week's White House Report Card finds President Trump in a commanding position after his State of the Union address, new projections for a healthy economy, and a positive poll for midterm election Republicans. Co-grader pollster John Zogby declared that Trump "showed some heart and optimism," while Jed Babbin said the release of the FISA memo has Democrats scrambling.
John Zogby
John Zogby
Yet another two-handed week for President Trump. On the one hand, his State of the Union Address was a solid attempt to change the tone of his administration and leadership. While maintaining his conservative principles and red meat immigration policies, he seemed to offer conciliation on DACA and paid family leave.
His tone was also subdued and he showed some heart and optimism. He could afford to as his approval ratings climbed to the mid-40s, the Labor Department reported 200,000 more new jobs in January, economists project a 5.4 percent growth in the GDP for the first quarter 2018, and more big companies announce pay bonuses for employees.
On the other hand, Trump approved the release of a House Intelligence Committee memo on FBI corruption which is enraging both Democrats and even the president's hand-picked FBI director. That alone could produce a crisis, a crisis in confidence, and terrible morale in the nations top law enforcement agency.
If I am allowed a third hand, the 2018 congressional generic ballot has now shifted from a 17 point lead for the Democrats to just a 2-point lead, according to a new Monmouth College Poll.
Jed Babbin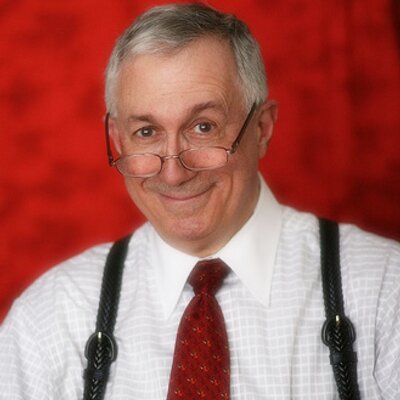 Jed Babbin
President Trump had another very good week which began with his first official State of the Union speech.
Trump's SOTU (the most-watched since 2010) hit all the high points on the economy, laid out his plan for an immigration deal and made a few important requests to congress such as his request to end the 2011 Budget Control Act's sequestration of defense spending. On immigration, he stole the Dems' thunder a bit with his line, "Americans are Dreamers, too." Trump set out a four-pronged proposal for an immigration deal, including demands for funding for the border wall, amnesty with a 12-year path to citizenship for DACA-eligible undocumented immigrants and the end to the visa lottery and chain migration. Democrats won't make any deal that remotely resembles that, and Trump knows it. He's doing a reverse Corleone: making an offer they have to refuse, hoping to make it backfire on them in the November midterms. It's a good bet.
Fusion "dossier" was hearsay until FBI verified it, which they never did. Using it as basis for FISA warrant applications was a fraud upon the FISA court that will make it much harder to get justified warrants in the future. #TheMemo— Jed Babbin (@jedbabbin) February 2, 2018
On SOTU night the president signed an executive order that revokes Obama's order to close the terrorist detention facility at Guantanamo Bay, Cuba. In the speech he said that terrorists are enemy combatants and hinted that he'd re-fill Gitmo with newly-captured terrorists.
Most of the week was spent on the fight between the House Permanent Select Committee on Intelligence and the FBI. The HPSCI's four-page memo alleges FBI abuse of the Foreign Intelligence Surveillance Act to spy on Trump's campaign and transition team. It is, according to Rep. Trey Gowdy (R-SC) nothing more than a summary of information the committee received from the FBI. Democrats are totally panicked over the release, fearing the memo exposes apparently coordinated abuse of power by the FBI and intelligence agencies, both controlled by Obama loyalists, in the 2016 election and continuing into Trump's transition period.
Pennsylvania's famous groundhog, Punxsutawney Phil, saw his shadow on Friday morning. That predicts six more weeks of winter and six months of political fallout from the release of the HPSCI memo.
John Zogby is the founder of the Zogby Poll and senior partner at John Zogby Strategies. His latest book is We are Many, We are One: Neo-Tribes and Tribal Analytics in 21st Century America. Follow him on Twitter @TheJohnZogby
Jed Babbin is an Examiner contributor and former deputy undersecretary of defense in administration of former President George H.W. Bush. Follow him on Twitter @jedbabbin
Paul Bedard, the Washington Examiner's "Washington Secrets" columnist, can be contacted at pbedard@washingtonexaminer.com