Republicans have released their long-awaited framework for tax reform. If enacted, it would be the first time the United States had seen major tax reform since 1986.
Here's what the world looked like back then:
Average price of a gallon of gas: 93 cents
AP
Cost of a gallon of milk: $2.22
Cost of a stamp: 22 cents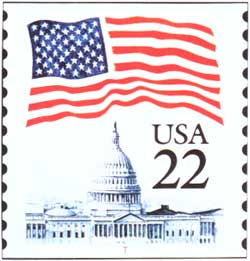 Cost of a loaf of bread: 56 cents
Unemployment rate: 7 percent
Median household income: $24,900
Best-selling car: Ford F-Series
Super Bowl champions: Chicago Bears
AP
World Series champions: New York Mets
AP
NBA champions: Boston Celtics
AP
Academy Award for best picture: "Out of Africa"
Top-grossing movie: "Top Gun"
Also released: "Ferris Bueller's Day Off"
Academy Award for best actor and best actress: William Hurt in "Kiss of the Spider Woman" and Geraldine Page in "The Trip to Bountiful"
AP
Billboard No. 1 single: "That's What Friends Are For" by Dionne Warwick, Elton John, Gladys Knight, and Stevie Wonder
Also popular: Bon Jovi's You Give Love a Bad Name, Madonna Papa Don't Preach, Cyndi Lauper, True Colors
Best-selling album: Whitney Houston's "Whitney Houston"
In the news:
The Challenger explosion
Iran-Contra affair
Chernobyl disaster
Time magazine's Person of the Year: Corazon Aquino, first female president of the Philippines