This week's White House report card finds President Trump having delivered the country — and himself — a great big Christmas present in the form of an historic tax cut. After a tumultuous year, it was a crowning achievement, one of 81 major accomplishments highlighted by the White House and largely ignored by the mainstream media.
Jed Babbin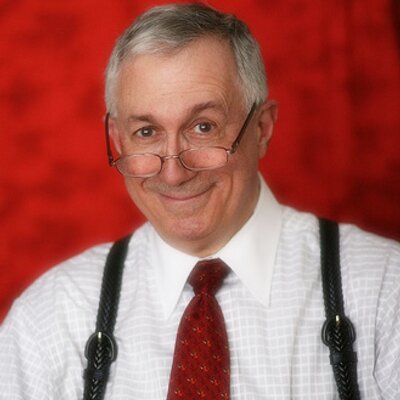 Jed Babbin
President Trump had a big and very successful week. The tax reform bill finally passed Congress and was signed into law, U.N. Ambassador Nikki Haley vetoed a Security Council resolution purporting to force Trump to reverse his plan to move the U.S. embassy in Israel to Jerusalem and the president announced a new National Security Strategy that was vastly better than his predecessor's.
The tax bill is not only the biggest but — except for the confirmation of Supreme Court Justice Neil Gorsuch — the only big victory on the president's legislative agenda this year. A small win was achieved when Democratic leaders Sen. Chuck Schumer and Rep. Nancy Pelosi backed down from forcing a government shutdown without their Deferred Action on Childhood Arrivals amnesty plan. There were low points as well, as when a Senate committee rejected former Rep. Scott Garrett's nomination to head the Export-Import Bank. Garrett had been an advocate of killing Ex-Im in prior years.
The president's National Security Strategy labeled China and Russia as adversaries, wrote that global politics are constantly competitive, eliminated mention of "climate change" as a national security concern and labeled the border wall as a national security priority. Like the NSS documents before it, it isn't a strategy but a statement of principles and goals. In the context of Former President Obama's 2015 NSS, it's a vast improvement.
The president isn't going to rest on his laurels. Right after the tax bill win, he promised to push Congress to fund his signature border wall. Congressional Republicans are going to want to rest a long while (probably until December 2018) but the president isn't going to let them.
The veto of the U.N. Security Council resolution on Jerusalem defeated it, but it was followed by a successful Palestinian move to pass a similar measure through the General Assembly. There were 128 votes against us and for the resolution. Included among those who voted in favor of it (and against us) were all the usual suspects including nations such as Afghanistan, Jordan, Kenya and Tanzania who are among the top recipients of U.S. aid.
Referencing tomorrow's UN vote criticizing the US embassy move. In the words of the President, "Let them vote against us, we'll save a lot." pic.twitter.com/eUGWD4cCBR— Nikki Haley (@nikkihaley) December 20, 2017
Strong statements by both the president and Haley threatened to cut off foreign aid to nations that voted against us. The State Department swamp will fight to the death to not cut aid to any of them. We'll see if the president lives up to his threats. If (when?) Secretary of State Rex Tillerson is replaced, Amb. Haley would be an excellent successor to the bumbling Tillerson.
John Zogby
John Zogby
Almost one full year in, and President Trump remains the most controversial chief executive we have ever had at this point in a term. He benefits from a 4 percent unemployment rate, an annualized 3.2 percent growth rate of the GDP, a stock market that is through the roof, and now his first major legislative victory.
He needed something after his humiliating loss in the Alabama Senate race last week and the GOP Congress obliged. We will have to see how it plays out in future weeks.
Today, the President gave himself an early Christmas present - an estimated $11 million tax cut. Who paid for it? My middle class constituents in New York. https://t.co/FoMAXyWXY7— Chuck Schumer (@SenSchumer) December 23, 2017
Meanwhile, the president, through his United Nations ambassador carried a message of threats and retaliation against many of the 129 nations who voted against the administration's recognition of Jerusalem as the capital of Israel. At the end of this week, the U.S. finds itself judged as an isolated bully and not credible in the Middle East peace process. Is this making America great again?
Trump's approval numbers are stuck around 38 percent. But he got his tax cut.
Jed Babbin is an Examiner contributor and former deputy undersecretary of defense in administration of former President George H.W. Bush. Follow him on Twitter @jedbabbin
John Zogby is the founder of the Zogby Poll and senior partner at John Zogby Strategies. His latest book is We are Many, We are One: Neo-Tribes and Tribal Analytics in 21st Century America. Follow him on Twitter @TheJohnZogby
Paul Bedard, the Washington Examiner's "Washington Secrets" columnist, can be contacted at pbedard@washingtonexaminer.com