This week's White House report card finds President Trump boosted by a great jobs report and a promise kept on moving the U.S. embassy in Israel. Our graders were split, however, with Jed Babbin calling the week one of the best for Trump and pollster John Zogby raising concerns about the embassy move.
Jed Babbin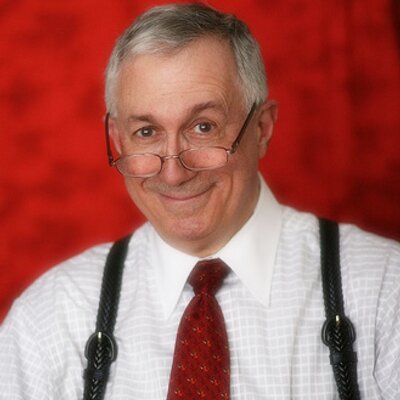 Jed Babbin
President Trump had as good a week as he's had so far in his presidency.
Over the weekend, Trump lashed out at the FBI in tweets that said it was in tatters and that it's reputation was the worst in its history, which is all true. Revelations that a senior FBI agent, Peter Strzok, had sent anti-Trump emails to an FBI lawyer led to his dismissal from Robert Mueller's Russia investigation team. If we can't trust the FBI, who can we trust?
On Monday, the Supreme Court tossed out lower courts' injunctions barring enforcement of Trump's third version of his immigration ban, allowing the entire ban to be enforced while lower courts decided the merits of the case. It was a huge legal and political win for Trump that reinforces his political base.
On Wednesday, the president announced that we would move the U.S. embassy in Israel to Jerusalem despite the howling objections of the Palestinians, Muslim states and France. It was a sharp stick in the eye of the Palestinians and — contrary to media fulminations -- may make it easier rather than harder to drive a peace deal between the Israelis and the Palestinians because it tosses out many long-held -- and incorrect -- assumptions on how a peace deal can be made.
This is a historic day. Jerusalem has been the capital of Israel for nearly 70 years. Jerusalem has been the focus of our hopes, our dreams, our prayers for three millennia. Jerusalem has been the capital of the Jewish people for 3,000 years. Thank you, @realDonaldTrump! ???????????????? pic.twitter.com/mWCUpUMpiC— Benjamin Netanyahu (@netanyahu) December 6, 2017
What could have been a near-perfect week for the president was spoiled -- naturally -- by congressional Republicans who were still fighting over the tax bill and a possible government shutdown over funding. The president is confusing the tax bill by saying he'd settle for a lesser cut in corporate taxes than the House bill provides. Democratic congressional leaders Nancy Pelosi and Chuck Schumer folded their cards on immigration amnesty before meeting with Trump but are apparently still threaten a shutdown over that issue. Meanwhile, Republicans still couldn't get their act together on the tax bill or the spending measure, so they passed a short-term spending extension to December 22. How about a government shutdown over Christmas week?
John Zogby
John Zogby
The economy seems to be spinning like a top. The unemployment rate is at 4.1 percent, 228,000 jobs were created last month, and a total of 2.2 million new jobs have been created since Donald Trump was inaugurated in January. The unemployment rate for Hispanics is at an historic low and in manufacturing at a rate not seen in decades.
The Dow is still over 24,000 and a few people who bought (or stole) Bitcoins this past week did very well.
But all is not good. The president set off a firestorm by recognizing Jerusalem as the capital of Israel, something no other nation on earth has done. He claims this will set the table for his blockbuster peace initiative to follow -- but this week is only witness to the rage that saner diplomats and observers warned about. The move was gratuitous at best, wrought with danger at worst. Thus, far, it looks like the worst case scenario is at hand.
(saved by the economy)
Jed Babbin is an Examiner contributor and former deputy undersecretary of defense in administration of former President George H.W. Bush. Follow him on Twitter @jedbabbin
John Zogby is the founder of the Zogby Poll and senior partner at John Zogby Strategies. His latest book is We are Many, We are One: Neo-Tribes and Tribal Analytics in 21st Century America. Follow him on Twitter @TheJohnZogby
Paul Bedard, the Washington Examiner's "Washington Secrets" columnist, can be contacted at pbedard@washingtonexaminer.com