This week's White House report card finds President Trump battered and bruised from injuries he caused himself. "Sad and stupid week," said grader and pollster John Zogby. And Jed Babbin lists the week's failures, Obamacare, taxes, Alabama Senate defeat and DACA. "President Trump had a pretty rough week. Congress, as usual, didn't help," he said.
John Zogby
John Zogby
Another one of those weeks. Downright ugly.
The president has picked a fight with both the NFL and the NBA. Tell me race has nothing to do with it. His candidate in Alabama got trounced. He is talking war with a mad man in North Korea and it is scaring the hell out of people. He has attacked Mark Zuckerberg, forgetting Mark Twain's old dictum 'Never pick a fight with someone who buys ink by the barrel.'
The repeal of Obamacare is dead. DEAD! In the mounting air travel scandal, Tom Price, the ousted secretary of Health and Human Services, was ripping us off and so is his secretary of the Treasury and EPA administrator. And his much touted tax plan is DOA mainly because it appears to add to the debt and enables the wealthy. Whew, I am tired. Sad and stupid week.
Jed Babbin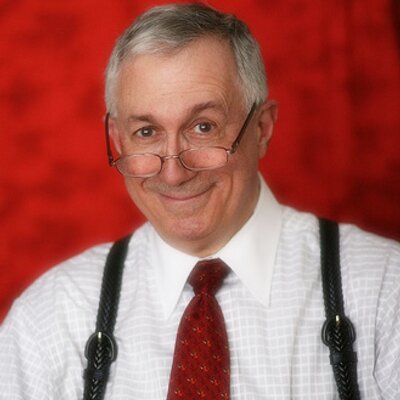 Jed Babbin
The effort to replace or repair Obamacare died for this year when Senate Majority Leader Mitch McConnell decided to not even hold a vote on the sure-to-fail Graham-Cassidy bill. Mr. Trump seemed to care less about it than earlier attempts, even though it leaves one of his biggest campaign promises unaccomplished.
Mr. Trump and congressional Republican leaders unveiled his tax reform plan. Ballyhooed as true tax reform as well as cuts that would benefit the middle class and businesses, the devil will be in the still-to-be-announced details. One rumored part of the plan would kill the tax deduction for state and local income taxes. That would likely negate any tax cut for the middle class and possibly result in a tax hike.
Our success wouldn't have be possible without each & everyone of YOU!Thank you for all your support!On to Defeat the Democrats! #ALSen pic.twitter.com/MqXu1sWShI— Judge Roy Moore (@MooreSenate) September 27, 2017
That problem may be obviated by the high probability that the tax bill will die as ignominious death as Obamacare. Democrats, rejecting any tax cut for anyone, have already announced their firm opposition to the Trump tax bill.
Though Trump and Vice President Pence both campaigned for Sen. Luther Strange in the Alabama senate primary, Strange was resoundingly defeated on Tuesday. Strange is a creature of the Republican establishment that Trump campaigned against, appointed by former Alabama Gov. Bentley who was chased from office in scandal. Trump should have realized that but apparently he and his White House team didn't read the tea leaves correctly.
Puerto Rico needs more help from WH, less spin on how great its going https://t.co/T7xr9mn6fj #TheLead— Jake Tapper (@jaketapper) September 29, 2017
The wave of angry populist-nationalist sentiment that Trump rode to victory in 2016 is still very much a force in American politics, but Trump himself isn't a necessary part of it. Voters, especially those in dark red states such as Alabama, will lump Trump in with McConnell and the rest of the Republican establishment.
Trump must realize that the only way to recover is to achieve the major legislative successes that are essential to meeting his biggest campaign promises. His deals with House Minority Leader Nancy Pelosi and Senate Minority Leader Chuck Schumer on Obama's Deferred Action on Childhood Arrivals amnesty and the federal budget have weakened substantially his chances of doing so by reeling in enough stray Republicans to pass major legislation.
The president made up some ground with his base, both before and after the Alabama primary, by tackling the NFL anthem kneelers. Trump said the "SOB's" should be fired. None of them were.
Jed Babbin is an Examiner contributor and former deputy undersecretary of defense in administration of former President George H.W. Bush. Follow him on Twitter @jedbabbin
John Zogby is the founder of the Zogby Poll and senior partner at John Zogby Strategies. His latest book is and author of We are Many, We are One: Neo-Tribes and Tribal Analytics in 21st Century America. Follow him on Twitter @TheJohnZogby
Paul Bedard, the Washington Examiner's "Washington Secrets" columnist, can be contacted at pbedard@washingtonexaminer.com