Washington, D.C. receives the highest in federal housing support of any state in the nation, with most going to well-off homeowners through the mortgage deduction, according to a new report.
The Apartment List report cements Washington as the nation's wealthiest when it comes to taxpayer support, claiming that the average housing support for every household is $1,792. And when compared to other big cities, it ranks fourth.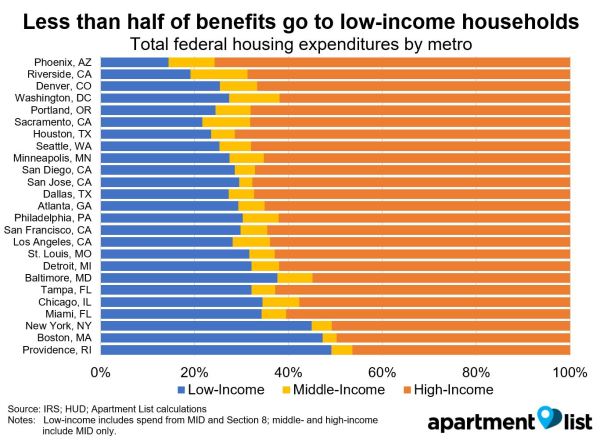 The study compared the national benefits to homeowners of the mortgage interest deduction to the help renters get through Section 8 support and found the numbers way out of whack.
For example, 30 percent of the $100 billion in federal housing support provided every year goes to low-income ection 8 households. Some 60 percent goes to the wealthier via the deduction.
"This results in $1,549 in government spending per household for high-income households, nearly four times the $416 spent per low-income household," said the report.
The mortgage interest deduction is hugely popular and may be threatened by the current tax reform debate in Washington. Many believe that it will be preserved, but the report shows just how expensive it is to the U.S. Treasury at $71 billion a year lost.
See the full report and its recommendations here.
Paul Bedard, the Washington Examiner's "Washington Secrets" columnist, can be contacted at pbedard@washingtonexaminer.com