In a proactive reaction to terror attacks and gun violence, some 10 percent of American adults — an estimated 2.5 million — have taken active shooter classes.
A new YouGov survey said that Americans are rushing to classes and "proactively seeking out instruction through active shooter classes so they can protect themselves and others if caught in a dire situation."
It is just the latest example of how Americans are reacting to gun violence.
There have been reports that gun sales continue to stay hot and that many Americans, especially women and minorities, are applying for concealed carry permits so that they can stay armed all the time.
Even 60 Minutes on Sunday focused on on the concealed carry rush and the move by some Washington lawmakers to create a national policy.
The story by Steve Kroft was criticized in some pro-gun circles because they saw it leaning against the effort. And in a CBS story about the story, Kroft opened up about being concerned about letting people carry guns.
In an excerpt, he said, "Look, I work at 60 Minutes in New York. And I know that if you armed everybody on the floor and allowed them to carry a concealed weapon it would only be a couple of months before somebody was shot."
YouGov's survey also found that many more than the 10 percent who have taken classes want to: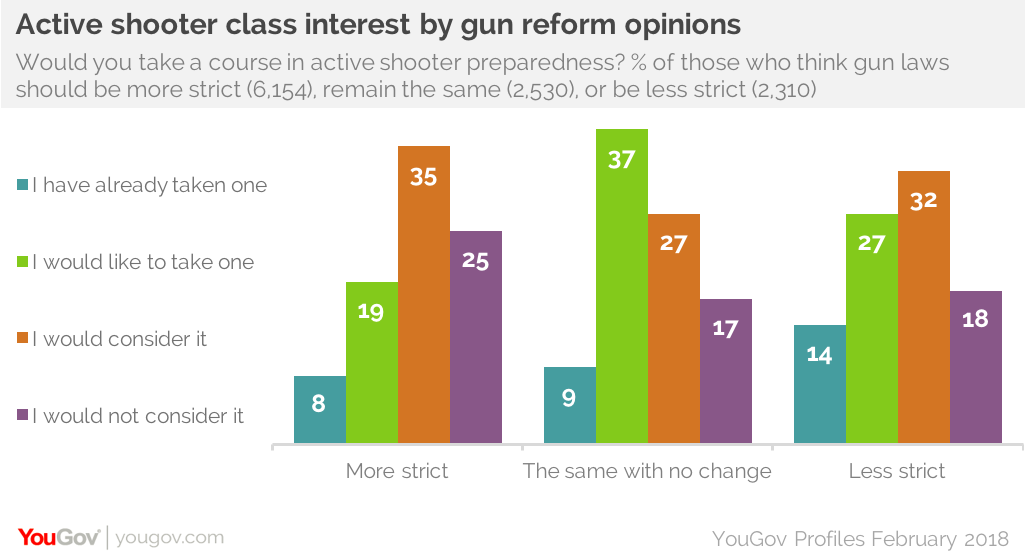 "Research from YouGov Omnibus reveals that 22 percent of Americans say they would like to take such a class and a third (33 percent) say they would consider it. Two in ten (21 percent) say that they wouldn't consider take an active shooter class.
Paul Bedard, the Washington Examiner's "Washington Secrets" columnist, can be contacted at pbedard@washingtonexaminer.com