This week's White House report card finds President Trump coming off a difficult week for the country and poised for another trying one as he faces down North Korea, decides what to do with the Obama-era Iran nuclear deal and readies yet another staff change. Grader Jed Babbin gave the week a shrug, but pollster John Zogby said Trump is showing that he's not up to the job yet.
Jed Babbin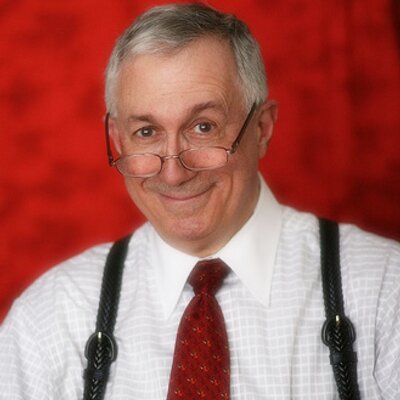 Jed Babbin
It was a relatively calm week for President Trump in political terms. Next week promises to be quite different.
Presidential visits to disaster areas continued. This week, the president went first to hurricane-ravaged Puerto Rico and then to Las Vegas, site of the worst shooting massacre in American history. In both places, he consoled victims and met with first-responders and others. His feud with a Puerto Rico mayor continued, but was totally overshadowed by the Las Vegas tragedy.
After the Las Vegas shooting, Trump said "we'd" be talking about gun laws "as time goes by." Congressional Republicans are already signaling that they'd consent to legislation banning "bump stock" devices like the ones reportedly used by the Las Vegas shooter which enable semi-automatic weapons to fire fully automatically.
Sen. John McCain, always eager to be a thorn in the president's side, halted action on several Pentagon job appointments until he received more information on the president's strategy in Afghanistan and Iraq. Defense Secretary James Mattis and Joint Chiefs Chairman Gen. Joseph Dunford, in testimony to the Armed Services Committee, gave some details and promised more in closed sessions.
Mattis is widely quoted as saying that staying in the Obama nuke deal with Iran is in our national security interests. That's a misquote sufficient to qualify as fake news. Mattis said that staying in the deal is in our interests if we can verify Iran's compliance. Left unsaid is the fact – obvious to Mattis and everyone else – is the fact that we can't, by a long shot, verify Iran's compliance.
At a dinner with military leaders and their wives, Trump remarked cryptically that this was a "calm before the storm." Did he mean something about North Korea or his reported plan to decertify Iran's compliance with Obama's nuclear weapons deal? We'll find out about the latter next week.
Secretary of State Rex Tillerson said that we were communicating with North Korea in some manner. Trump (on Twitter, of course) criticized him for doing so, saying that Tillerson was wasting time talking to "Rocket Man" and that Trump would deal with the North Koreans.
Tillerson later held a very unusual press conference to deny that he was thinking of resigning. NBC had quoted an anonymous source who said TIllerson had called the president a "moron" after a meeting. Tillerson didn't confirm or deny that statement, which, in effect, confirmed that he'd said it. Trump just can't seem to get his team on the same page. CIA Director Mike Pompeo's name is already being floated as a replacement for Tillerson.
The latest threat from Kim Jong Un was to destroy Japan. CIA experts are predicting more North Korean actions on Columbus Day which coincides with a North Korean anniversary of some sort. Stay tuned for a rocky week coming up.
John Zogby
John Zogby
There are 33,000 fewer jobs in the economy but the unemployment rate went down to 4.2 percent.
After the Las Vegas tragedy the U.S. seems to having another unity moment as Democrats and Republicans, as well as the NRA, have joined together to ban the "bump stock," which enables semi-automatic weapons to be fired even faster.
But the president's polling numbers have gone down into the 30s again, and he is not helping himself. He did not comport himself well in Puerto Rico. No, let me restate that: He stunk to high heavens. His words were disgraceful ("Puerto Rico is throwing our budget out of whack"), his capacity to pick personal fights continue to be his legacy-in-the-making, and his awkward tossing of supplies to those who gathered was cringe worthy. And he is not fooling anyone about his "confidence" in Secretary of State Rex Tillerson. So far, he is not up to the job.
Jed Babbin is an Examiner contributor and former deputy undersecretary of defense in administration of former President George H.W. Bush. Follow him on Twitter @jedbabbin
John Zogby is the founder of the Zogby Poll and senior partner at John Zogby Strategies. His latest book is and author of We are Many, We are One: Neo-Tribes and Tribal Analytics in 21st Century America. Follow him on Twitter @TheJohnZogby
Paul Bedard, the Washington Examiner's "Washington Secrets" columnist, can be contacted at pbedard@washingtonexaminer.com