After another tumultuous week ending with President Trump showing his chief strategist Steve Bannon the door, our Trump Report Card graders are as divided as the nation. Jed Babbin notes some of the successes of the president, most notably the calming of the North Korea situation. Pollster John Zogby focused on the president's somewhat conflicting message on Charlottesville, which some have called Trump's Hurricane Katrina, and calls the Trump era over.
Jed Babbin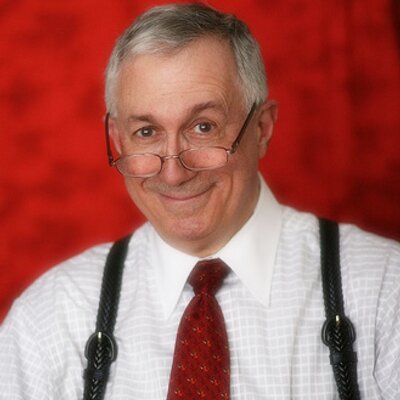 If there's a way to piss people off, President Trump will find it. But the week wasn't all bad.
It's apparently illegitimate and impermissible to think about the relative importance of the things Trump accomplished this week. The left insists that we only focus on what he said about the Charlottesville incident. But just for the sake of facts and logic, let's give it a shot. On one hand, he stared down North Korea's Kim Jong Un and avoided -- for the foreseeable future -- a new Korean War that, by all estimates, would have cost millions of lives. On the other, he sent mixed messages about condemning the "alt-right," neo-Nazis and KKK people who were mainly -- but not totally -- responsible for the violence in Charlottesville, Va. last weekend.
I want to thank Steve Bannon for his service. He came to the campaign during my run against Crooked Hillary Clinton - it was great! Thanks S— Donald J. Trump (@realDonaldTrump) August 19, 2017
Trump's government-by-Twitter, coupled with some statements he and Defense Secretary Mattis made, stopped the Kim regime's insane plan to launch missiles targeting Guam, an American territory only a few minutes' ICBM flight from Pyongyang. After receiving some very pointed threats from Trump and Mattis, the North Korean leader backed down. A conflict that would almost certainly have seen the first use of nuclear weapons since World War II was avoided.
Trump's lack of core political beliefs and strange sense of moral equivalence were displayed in his most politically obtuse manner. First, the president issued a statement on the Charlottesville riot that equivocated about the neo-Nazis and KKK-ers who were responsible for the death of one young woman. Two state troopers were killed when the helicopter they were flying to monitor the situation crashed. On Monday, he spoke directly, condemning the neo-nazis and KKK members, though he said there were "very fine people" on both sides of the fighting. And in an angry press appearance on Tuesday, he blamed both sides for the violence, a statement almost instantly condemned by not only by the usual media Trump-haters and a great many Republicans.
All of those condemning Trump insist that the left is completely guiltless and any blame sharing is beyond the pale. Yet there reportedly were club-wielding "anti-fascist" ("alt-left") thugs among the rioters. Significant numbers on both sides came ready to fight.
Ignore the Hype: Bannon Was Already Working From the Outside https://t.co/ZyvJLWXQ6q— The Weekly Standard (@weeklystandard) August 19, 2017
The president was forced to disband two important business councils he'd formed. Too many of the participants were quitting over the president's remarks on the Charlottesville incident. It's pretty clear that his political stock on Capitol Hill, very low before the Charlottesville mess, is non-existent now.
Any grading for the week has to consider the relative importance of these events. As politically dumb as Trump's handling of the Charlottesville mess was -- though he was correct in asserting that there was violence on both sides -- he has to get credit for preventing, at least for now, an horrible war. The latter is vastly more important.
John Zogby
There are moments that make or remake presidencies -- Reagan and Challenger, Clinton and Oklahoma City, George W. Bush and 9-11, Barack Obama and Sandy Hook. Presidents can turn tragedies like these to comfort, rally and unite people, and remind us of a common vision.
Mr. Trump revealed only that the job of leading this country is just too big for him, which places him in the same category as figures like Millard Fillmore, Franklin Pierce, James Buchanan and Warren Harding. His comments must be seen not only for their horrific content but for his whole demeanor -- the gunslinger, the insensitive bully always looking for a fight.
His is already a failed presidency and I see no way he can retrieve any moral leadership. He is at the beginning of the end of his tenure -- at least an effective one.
Jed Babbin is an Examiner contributor and former deputy undersecretary of defense in administration of former President George H.W. Bush. Follow him on Twitter @jedbabbin
John Zogby is the founder of the Zogby Poll and senior partner at John Zogby Strategies. His latest book is and author of We are Many, We are One: Neo-Tribes and Tribal Analytics in 21st Century America. Follow him on Twitter @TheJohnZogby
Paul Bedard, the Washington Examiner's "Washington Secrets" columnist, can be contacted at pbedard@washingtonexaminer.com