President Trump ends the year with a mixed annual report card, capped by a huge tax reform victory cheered by his supporters and slammed by his critics, a political divide that has dogged him since his Inauguration.
On the one hand, he defied his critics who predicted he would destroy the nation or be booted from office in the first year. On the other hand, he fell short of many of his goals, notably ending Obamacare.
Our Weekly Report Card graders, pollster John Zogby and former Bush official Jed Babbin, have been split over the administration's accomplishments and the president's Twitter obsession side show and in this annual report they remain divided.
Jed Babbin
President Trump's first year in office has been a generally positive mix of economic success, political stalemate and on-the-job training in national security and foreign affairs. Almost all of the problems he has tried to deal with were dumped in his lap by former President Obama.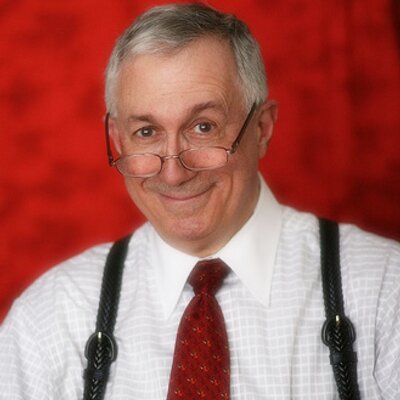 Jed Babbin
Economically, the president can take considerable credit from the expansion of the gross domestic product to over 3 percent in both the second and third quarters of the year, the first time in three years that it's expanded that much for two straight quarters. Unemployment is down to 4.1 percent, the lowest it's been in more than 15 years, and the stock market has increased in value by about $6 trillion. The economic expansion has been propelled, in large part, by the president's success in rolling back federal regulations, some of which — the worst economy killers — were the imposed by his predecessor.
Domestically, his other biggest success was his nomination and the Senate's confirmation of Supreme Court Justice Neil Gorsuch. That was one of his greatest successes in keeping a campaign promise. Trump has worked hard at, and succeeded in keeping many other such promises, though he has been thwarted so far in keeping others. The blame for those failures rests on Congress, on the courts, and on him as well. Trump's lack of talent for political leadership isn't the root of all those failures, but it's clearly behind some.
While the Fake News loves to talk about my so-called low approval rating, @foxandfriends just showed that my rating on Dec. 28, 2017, was approximately the same as President Obama on Dec. 28, 2009, which was 47%...and this despite massive negative Trump coverage & Russia hoax!— Donald J. Trump (@realDonaldTrump) December 29, 2017
Trump's failures, such as his successive backing of Luther Strange and then Roy Moore in the Alabama Senate race, were big. The Senate Republican majority of 51 votes may not hold in 2018. The Democrats will block anything Trump tries to achieve legislatively in 2018 unless Senate Majority Leader Mitch McConnell does away with the filibuster entirely.
The president didn't get the repeal of Obamacare he wanted, but whittled away at that law in the just-passed tax bill by repealing the Obamacare individual mandate. That's another campaign promise kept by cutting taxes, especially the major reduction in the corporate tax rate, which will be a big boost to the economy. Trump has also had some success by beginning to renegotiate trade agreements he criticized heavily in the 2016 campaign. Most of his political agenda remains stalled in Congress. The courts have repeatedly stopped his immigration ban on people from several Muslim-dominated nations as well as North Korea. The Supreme Court gave Trump the authority to resume the ban until lower courts decide the merits of their cases. A federal court has also stopped his order banning transgender enlistment in the military. That will, almost certainly, be reversed by higher courts.
The president lived up to another major campaign promise by revamping the Veterans Administration, imposing more accountability and providing improved services in VA hospitals.
On foreign policy and national security, Trump has been less successful and more hesitant. In October he refused to recertify Iran's compliance with Obama's nuclear weapons deal with that nation. He declined to revoke the agreement altogether, which he could — and may — do in January.
By letting the generals run the wars, he has allowed them to drive ISIS out of 98 percent of the territory they occupied in the past few years. He also made good on his promise to move the U.S. Embassy in Israel to Jerusalem.
The North Koreans' threats of nuclear war, missile launches and nuclear detonation were met with warnings that any war would result in the annihilation of the North Korean regime. That has led to an at least temporary reduction in tensions. Trump continues, inexplicably, to rely on Chinese pressure on the North Koreans despite their lack of cooperation. Chinese shipments of oil to North Korea apparently continue. As Trump said of a recent ship seizure by South Korea, the Chinese have been caught red-handed. The North Koreans will try to disrupt the South Korean Olympic Games with more missile launches and possibly another nuclear test. Solution to the North Korean crisis seems elusive.
The president's recent authorization for sending lethal aid to the Ukrainians was a new and very positive step in helping halt Russian aggression in that nation.
John Zogby
In his Inaugural Address, President Trump promised a revolution which implied a year like no other year before. He has delivered such a year.
John Zogby
There have been abject failures — notably efforts to repeal the Affordable Care Act and to pass an infrastructure bill, an immigration reform bill, and to build a wall along the Mexican border. There has been a failure to contain North Korea's nuclear development or rein in its mercurial dictator. He has also lost a record number of White House senior staff members and not been above throwing some of his appointees under the bus. He has continued to outrage and even inflame Muslims, Palestinians, women, Mexicans, and others — even cozying up to white supremacists.
There have also been some successes as well. The Islamic State is near death although the movement's capacity to cause death and destruction still exists. U.S. efforts in Syria have made a difference but it is hard to claim credit for that.
For someone who has promised to restore America's greatness, he has caused many foreign leaders and citizens to question U.S. leadership and meaning in the world. For a nation that will need help from allies at some point in time, he has isolated the U.S. by having his United Nations ambassador insult countries who have not abandoned their policies on Jerusalem and has pulled out of the Paris Treaty on Climate Change.
The president has signed the first major tax reform legislation since the Reagan era, but it is difficult to see whether or not it will make enough Americans happy next year. He has ended scores of government regulations which many business leaders love.
But the year has been dominated by his ego and never-seen-before erratic behavior as a person and leader. Trump is to Twitter what JFK was to television — a master of the medium with the capacity to reach out to unprecedented numbers of Americans without the filter of the press. In some ways, it has worked for him.
As his first year ends, his approval ratings have climbed to average of 41 percent, among his highest numbers yet. He has been in constant war with most of the Washington establishment media and neither he nor they seem to be winning at it. He has been at war with the Russia special prosecutor who is investigating both him and his campaign for ties to Russian hackers.
Meanwhile, the economy spins along with the lowest unemployment we have seen in years, a 3.2 percent annual growth rate, millions of new jobs, and a stock market that has risen 5,000 points since Trump entered the White House. Consumer confidence is up and records were set by holiday consumers. Are we better offer than we were a year ago? Depends on who you are, how you see your world, and if you love or hate the president. At the very least, I suppose, if you really really hate Mr. Trump, you at least have very good reasons to get up every morning, right?"
Bottom line, he was elected by a fractured electorate and he has not moved an inch by trying to build bridges or heal the hyper-partisanship that pervades the body politic.
(Accomplishments C- Deportment D-)
Jed Babbin is an Examiner contributor and former deputy undersecretary of defense in administration of former President George H.W. Bush. Follow him on Twitter @jedbabbin
John Zogby is the founder of the Zogby Poll and senior partner at John Zogby Strategies. His latest book is We are Many, We are One: Neo-Tribes and Tribal Analytics in 21st Century America. Follow him on Twitter @TheJohnZogby
Paul Bedard, the Washington Examiner's "Washington Secrets" columnist, can be contacted at pbedard@washingtonexaminer.com